The PANNENKLOPPER and EL DORO'S EXCITING QUESTSTUFFWHATEVER : WINDOWMAKING : WIDOWMAKERS : WINDOWMAKE : MAKE : THE
A downloadable magnus opuim for Windows
Frying pan shooting game higly inspired by My friend Pedro(upcomming game)'s Frying pan gimmick & PANG(Arcade game)
"Now you can shoot your bullets at your frying pan! How life-changing!"
MADE IN 1 DAY FOR CULT OF JABRIL'S GAME JAM (1ST PLACE) - https://itch.io/jam/cojgamejam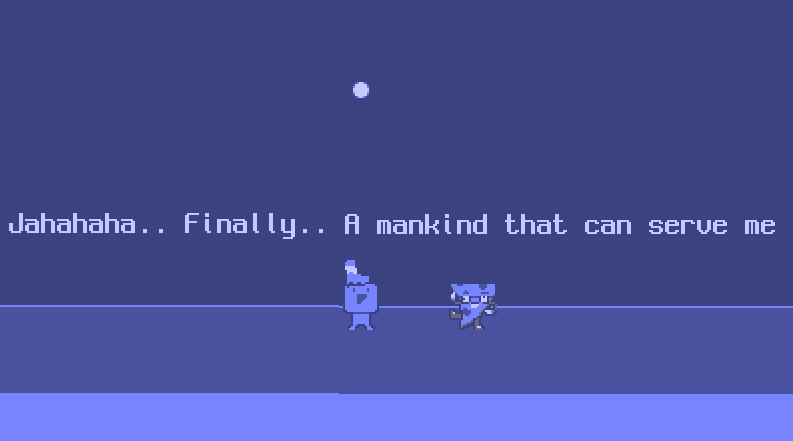 You play as little blockhead running around with it's gun. (left guy in the pic above)
Your objective is to protect the almighty, elusive snack, [EL DORO] (right bloke in the pic) from those hungry GAMERS who's been craving a nice bag of crisps and caffeinated beverages.
The [EL DORO] hast bestown you with a special tool to aid your job -- A magical HUGE frying pan (goty edition)!
which lets you to transmute any projectile it touches and making them so [STYLISH] that they're actually lethal to touch besides the owner, yourself and the [EL DORO].
Now, With your freakin' pan, You gatta' protect the [EL DORO] from getting eaten!

GIVE'ER!
=========================================================
How to play
* [ARROW] keys lets you to control our protagonist's body.. but sadly only horizontal movement is allowed.
* Pressing [Z] key makes him pull the trigger & shoot directly upwards. (Much like those space invader games)
* If you manage to hit the Frying pan with your projectile, The projectile will reflect and target torwards to most closest GAMER from our EL DORO
* But don't you just spam that trigger like a triggetmaniac; It can mess up it's trajectory & spin like a madman! also it makes longer to hit your pan (and your target) as your pan goes high up in the sky
* There's no end. You can suffer for years and years, And still enjoy suffering for the next decade
See README.txt that came snuggly with your game for more information like credits & stuff!
Have fun :>
zik@2019

---
Download
Click download now to get access to the following files:
Telefonmast build (beta)
19 MB
Cult of Jabril's game jam build
14 MB