AD NJOHHOSJNSLSZAM
A downloadable stuff for Windows
Ludum Dare 47 Compo entry
https://ldjam.com/events/ludum-dare/47/ad-njohhosjnslszam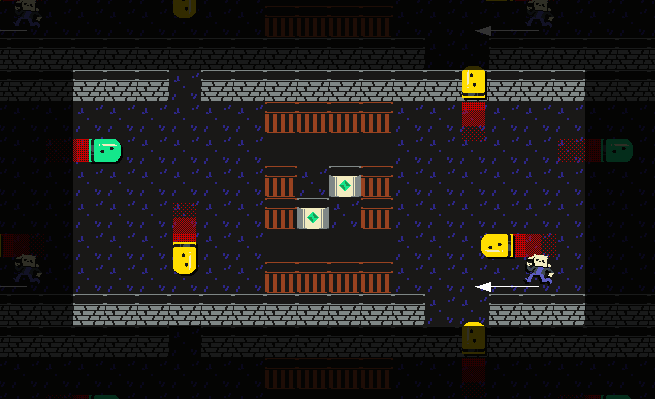 You, as a professional bullet slapper, must utilize your ability that lets you to parry off the mysteriously charging bullets in order to destroy the gem-powered machine that somehow turned once ordinary rooms into an endlessly wrapping labyrinth as your job.
How many rooms you can cleanse up before you turn into a human swiss cheese from all those bullet holes?
=======
How to play
(NOTE: Since I didn't had any time to actually write any QoL features, there's no Options, In-game tutorials etc... My bad!)
This is an endless arcade game, where you parry the incomming bullets into the white gem-engraved **'target'** blocks in order to destroy them.
After destroying all the 'target' blocks, you must stay alive, dodging the bullets for few seconds before you can finally proceed to a new, randomly selected room.
Your hero can only take up to 3 hits before dying, so be careful!

Controls
* ARROW KEYS - Move
* Z KEY - Action / Slap
* ENTER - Continue
* R - INSTANT RESTART
Download
Click download now to get access to the following files:
Ludum Dare Compo build (Windows only)
3 MB