DINK ISLANDS
A downloadable meat for Windows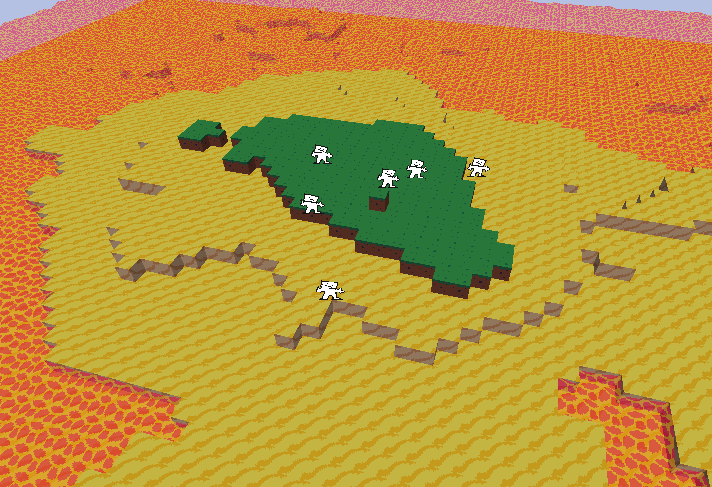 ★ 🦵 Very islands. v,ery game .. !
Some experiments on procedural generation; you may pick up some blocks & YEET em' at random people for your entertainment.

Originally made in 12(ish) hours for Minecraft in 24 hours jam.
(It's literally unplayable. Nothing but a wacky tech demo)
Source code can be greeted here (For GameMaker: Studio 2.3+): https://github.com/TandyRum1024/gms_mcjam24

-----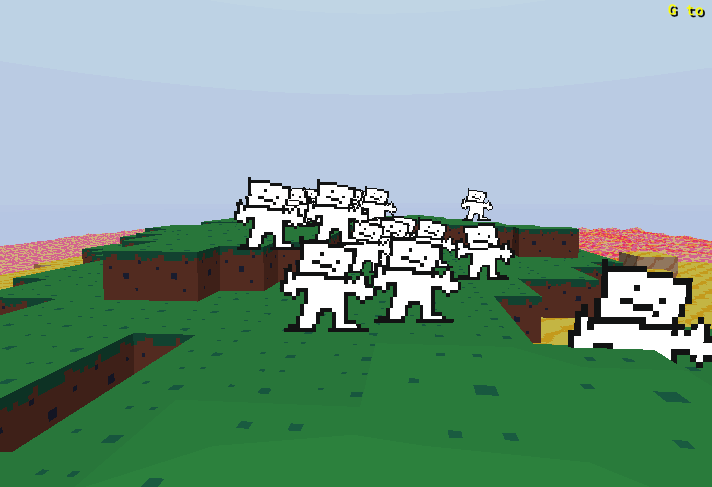 ★ 🐇 this is it/ the rat.
How to play:

WASD: Leg around
TAB: Toggle mouselook
Shift: run
Space: Fly or something
RMB/MOUSE2: Pick up blocks
LMB/MOSUE1: YEET
F5: Re-generate the island
R: Rat
T: Dink
G: Summon a block under your feet
Beware: you will be disappointed (it truly is the part of the game)
Frequently asked questions:
Q: ga,me?
A:
Q: Are you willing to release this as a full game?
A: Not this. But I'm making something similar
Q: Run !
A: ok .
Q:
A: yes.
Credirecrirercreriertidits:
Freesound for humane and few of the inhumane sound effects
ImGuiGML by rousr (https://imguigml.rou.sr/)

Made the game devolving phase unsufferable

YoYo Games

For creating GameMaker: Studio 2
Showing interest & supporting the original jam with Ultimate license
Install instructions
meat™
Download