KEYHOARD JOTTEL
POST-JAM STABILITY PATCH IS UP!
---
Heya, this is developer ZIK speaking.

I'm happy to announce that the entry's post-jam stability build is up and running.
While this update has no significant changes to the gameplay itself, I have fixed a few game-breaking bugs and flaws and enhanced the game's visuals a little bit.
The changes from the GMTK game jam build are the following :
NEW 'RELOCATOR' MECHANIC :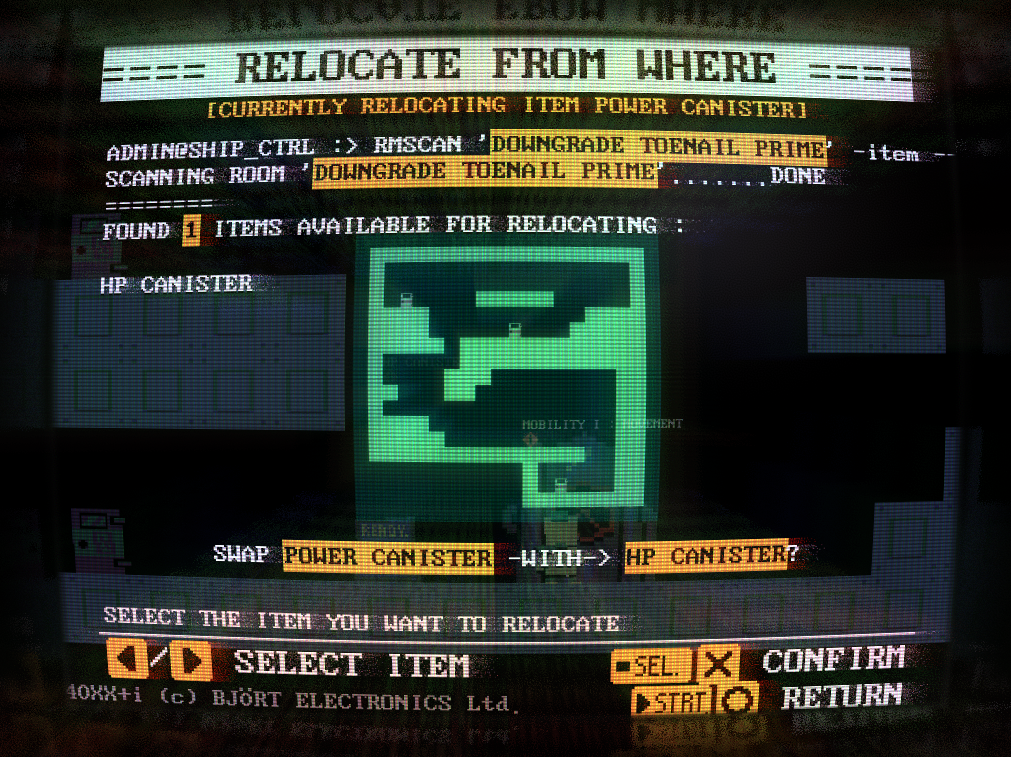 People have been experiencing softlock issues where they could accidentally drop/swap the items in the places where they can't reach without the dropped item, rendering the game impossible to progress.
To circumvent this issue, I've implemented the new 'relocator' mechanic, which lets you get any items that's been already inspected (assigned or not!) in any rooms, in exchange for one in your inventory.
This essentially swaps one item in your inventory with one in the other room.
And using this, you can now relocate any of your items to retrieve any essential items that you have dropped in the unreachable places.
BLOCKING THE CEILING HOLE :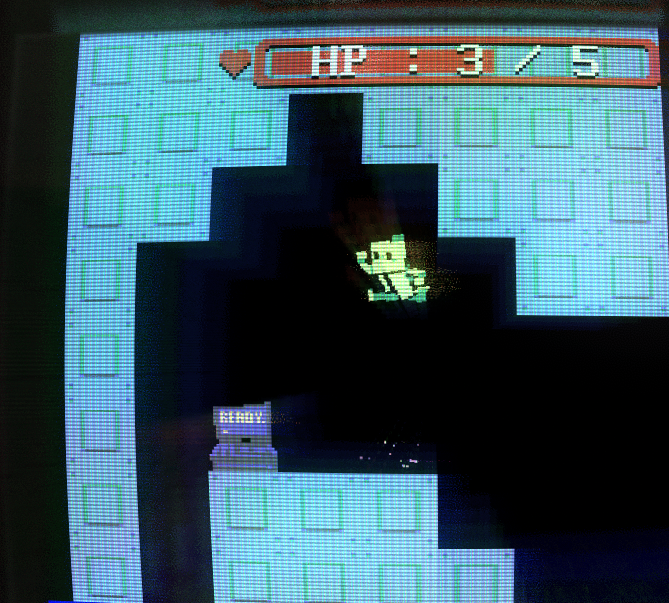 There was a level design flaw that also has been causing softlock issues.
In the room 'BOOTLEG HEADQUARTER' (where you obtain the 'kicking boots' upgrade), players could go out of bounds through a hole in the room's ceiling via precise wall-kicking maneuvers.
The players would then fall into the void, and this also rendered the game impossible to progress.
Obviously, this wasn't an intended level design. So I've fixed it. (thank you, spaceship engineers)

ENHANCED & OPTIMIZED FILTER FX:
Previously, the main FPS bottleneck was originated from (obviously) a hastily & poorly coded shader effect.
Now that I had enough time to revisit that, I was able to gain a significant boost in the performance.
I also was able to improve the effect into more CRT-like with shadow masks effect, monitor reflection effects et cetera.
Also, I've added basic shader support detection...
That way, if you don't have a graphics card that can support the game's shader, you can still play the game without the shader effects.
Plus, for your convenience, I've made it so that you can toggle the shader effects with [F1] key!
GAMEPAD SUPPORT & PAUSED MENU: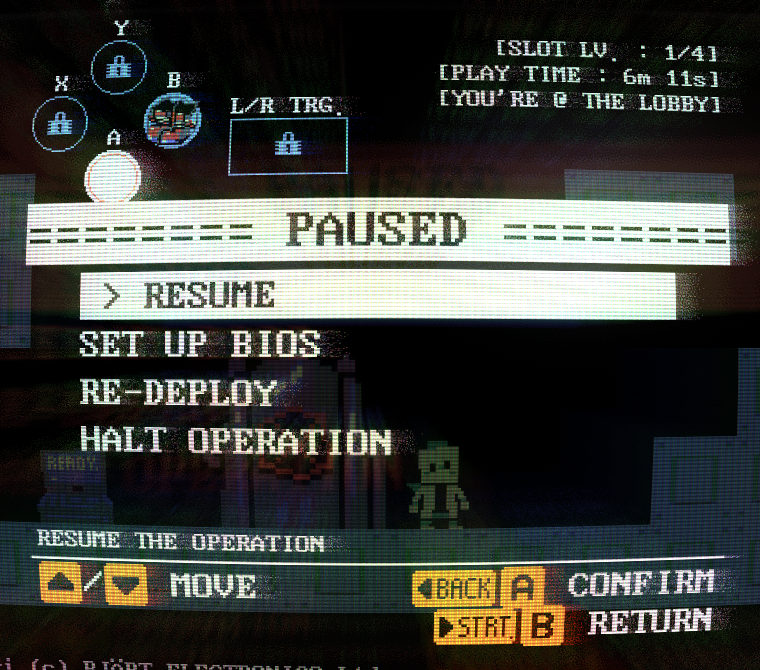 What also was absent in the original GMTK game jam build is the gamepad support and paused menu.
So I've managed to implement basic gamepad support and a paused menu!
You can press [ESC] to enter the paused menu.
And in the paused menu, you can access the settings menu to tweak the game's settings, such as volume and deadzone configurations.
Also, in the paused menu, you can respawn at the lobby if you're stuck.
DEBUG MENU: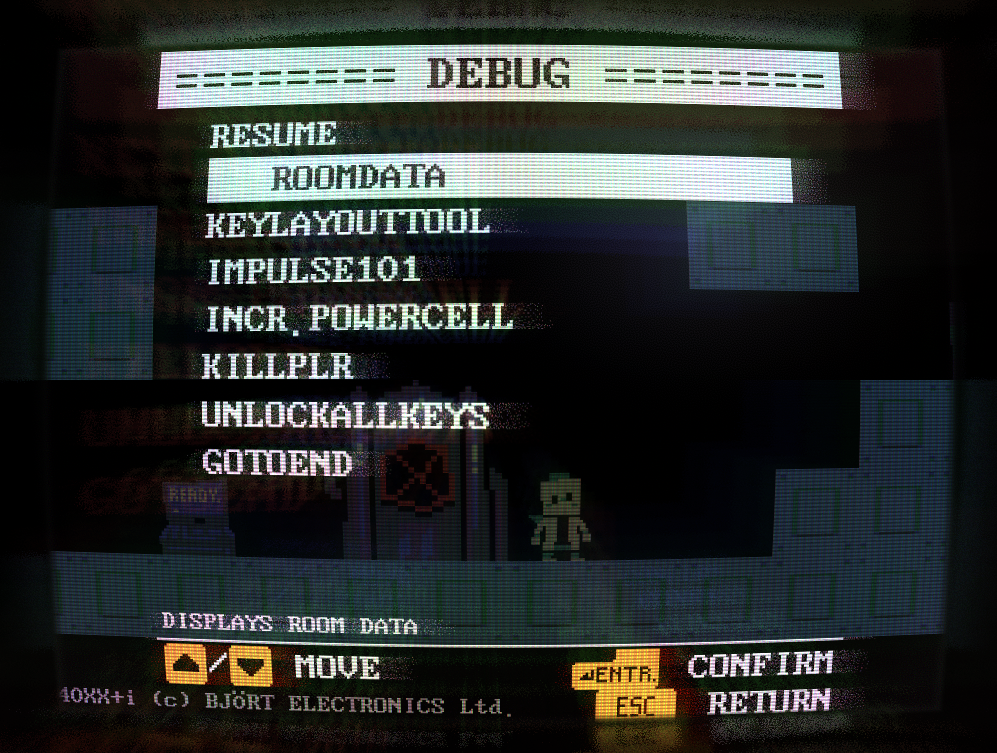 For easier playtesting, I've wrote a simple debug/cheats menu.
They're accesible via pressing the [F12] key.

ENHANCED CUTSCENE & PLAYER ANIMATION: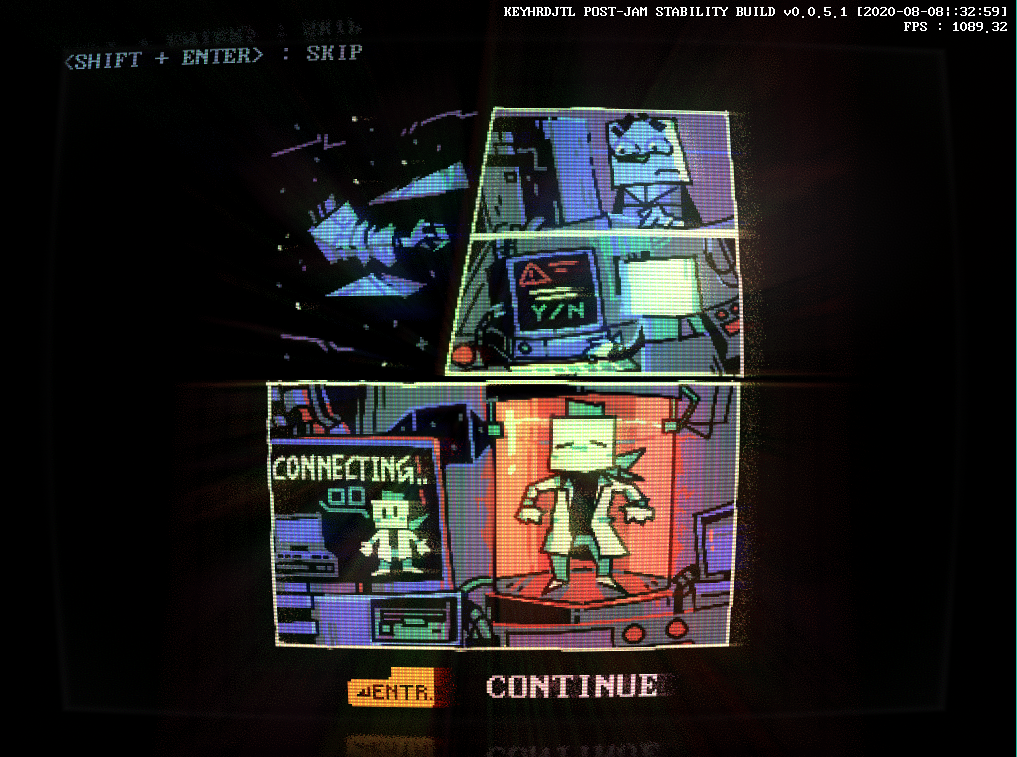 That's right; I've decided to enhance the cutscene to make more sense(?) with a new high resolution, digital comic style.
Also, I've enhanced the players animation with new jump animation and included the weapon-charging variant of most of the animations.

MISC. CHANGES:
Monsters are now more deadly : they attack faster than the last build.
Tweaked some sounds
Added seizure warning screen
===============================

As usual, please let me know if you encounter any bugs in the game!
And most importantly, have fun playing.

Sincerely, ZIK.
Peace.

Files
KEYHOARD JOTTEL - POST-JAM STABILITY BUILD
12 MB
Aug 09, 2020