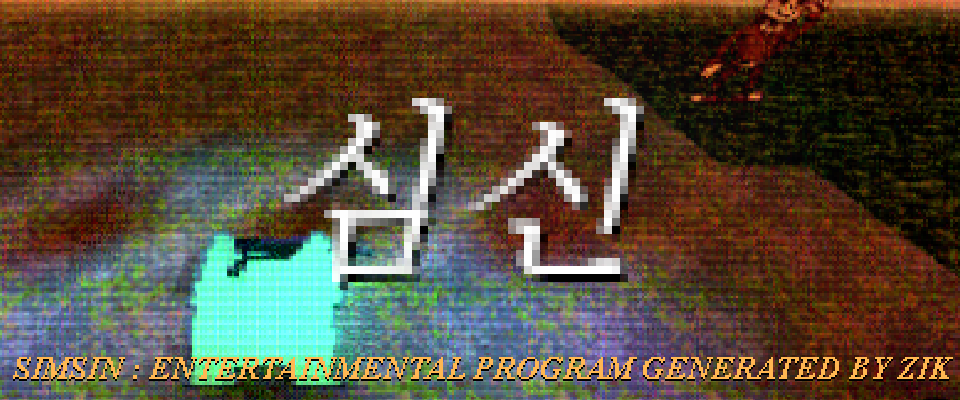 SÏMSÏN
A downloadable anecdote for Windows
Made for Haunted PS1 Summer Of Screams.
===
Your old friend, Jörn invites you and your friends to his new house!
But in his house, you notice that something is quite wrong with this house...

Can you ?

===
Body

WASD - move
ENTER - Interact
ESC - Pause/Unpause
F1 (startup screen) - Reset

Download
Click download now to get access to the following files:
SIMSIN (POST-JAM DAY ONE PATCH)
19 MB
Comments
Log in with itch.io to leave a comment.
Hey, thank you for playing my game! and yes -- I can safely say that you have reached the end of the game... Amazing.

Damn, you even found the secret room (that one meaty room with yeow guy)!
Thanks for playing my game, I hope you enjoyed it :>

I played this here and very much enjoyed myself. Interesting concept with a creative execution.
(Haha, you NAILED that korean words in the thumbnail!)
Thanks a lot for trying out & featuring my game, I really appreciate it!

I did hope that the Korean words had translated correctly :) Very well done for creating a good horror game.
This was an amazing trip of a game! I can't wait to take another crack at it because I got lost in the abyss during my playthough lol. I LOVED this game, thank you!
Oh damn, seems like my game had some issues while switching the map...
Thanks for letting me know about that issue, I'll try to fix it on my free time.
(Also HUGE thanks for playing out my game & your feedback!)

!! Does this mean I didn't actually get lost? :3
Heh, yeah.. Actually it's my (..my game(?)) fault so no worries!

Ohhh! I had no idea! It was still super fun and I had a blast. I really really enjoyed it!
This fully captured the theme of Architectural Horror in the best way. Amazing work
패키지 이미지도 없지고 게임 그래픽 넘 좋아요. 시간 내서 꼭 하겠습니다^^